Spinal Cord Injury: The Long Road to Recovery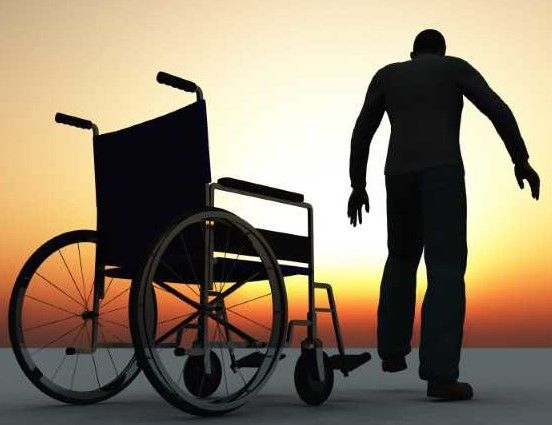 I recently posted a blog about an interview I had with Henry, a man in his 60s who had sustained a hemiplegic spinal cord injury (SCI) some 20 years ago in a car accident. This injury left him paralyzed from about his waist down. That interview focused on the first few days post-accident – his initial disbelief that he would never walk again followed by hope of a full recovery. Today, I continue this interview; focusing in on Henry's long road to recovery.
Henry spent approximately one week in intensive care, followed by several months of inpatient rehabilitation at one of Canada's oldest and largest spinal care facilities. Once discharged, Henry would continue his intensive rehabilitation at a private community-based facility, specializing in multidisciplinary SCI treatment. The primary technique utilized in Henry's rehabilitation was Bobath therapy.
Additional physical exercise and full-time attendant care continued at home, with his wife providing most, if not all, of this support. Henry remained optimistic that his spinal cord injury would fully heal and that he would, one day, walk again.
His recovery was progressing well. Within the first six months or so following the car accident, he was walking with the aid of two canes. But Henry had only one goal in mind: to walk without any assistance.

I asked Henry, "Was there any point in your rehabilitation when you felt this wasn't going to work?" He recalled a 20 year old conversation he'd had with one of his therapists with such clarity that you'd think it took place only yesterday.

"She never said that I wouldn't be able to walk without canes. She said with a little bit of luck I'd be walking with one. Even this prognosis was quite a blow. But I had to accept it."

So this became Henry's new rehabilitation target. But secretly he was still hoping, at some point, he'd be walking without any canes. On went years of intensive physical therapy – in clinic and at home.

Henry was fortunate to have most of the cost of care funded by motor vehicle insurance coverage. He was also among the fortunate few to be compensated for wage loss and other benefits covered by this type of insurance; affording him the opportunity to focus solely on his rehabilitation. He and his wife viewed his recovery as their full time job.

"So," I inquired, "You had a new rehabilitation target in sight – to walk with one cane – and ongoing hope that you would eventually walk without any assistance. At what point, if at all, did you say this wasn't going along as planned?"

Without hesitation, Henry replied, "This wish to walk independently has stayed with me for the past 20 years. [But] to get there you have to switch from two canes to one cane. It never got that far. I couldn't get back the control of both legs, particularly my left leg. Today, after 20 years, I can only walk short distances with a walker."
While he never reached his goal of walking unassisted, Henry still remained hopeful. In the next blog on life with a spinal cord injury, I will conclude Henry's journey as he speaks of acceptance, encouragement from others, and what he has learned from his experience.

If you've been injured and have had a long road to recovery, tell us about it at Disability Matters.